Cape Schanck, VIC – Seascape
November 30, 2008 – 10:01 pm
I was down at Cape Schanck on Victoria's Mornington Peninsula with Neil, Rob & Simone, plenty to see and photograph.
Below is a track of our hike over the 6 hours we were there and one of many photos.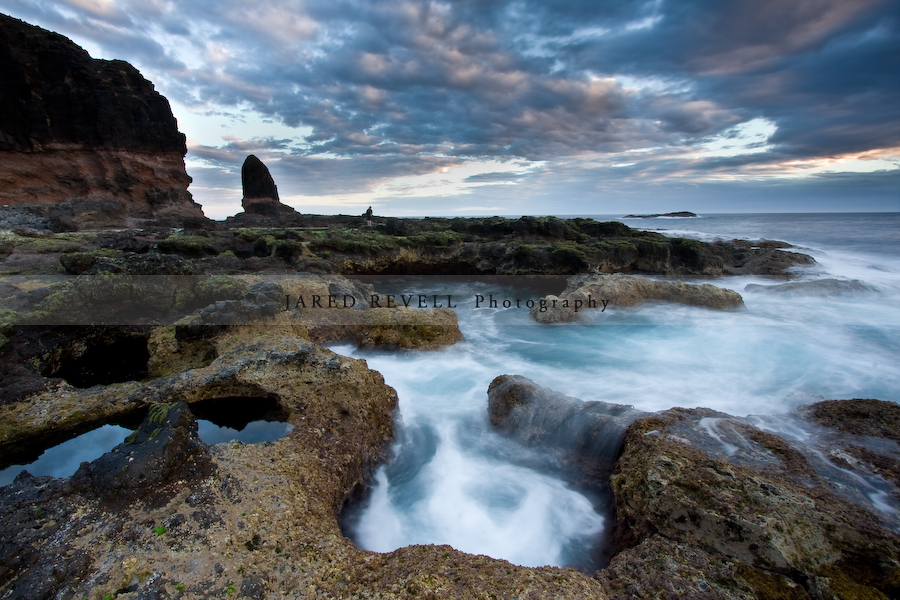 Tags: beach, Cape Schanck, mornington peninsula, pulpit rock, rocks, seascape, sunset, waves
No Comments...click to add a Comment
| Posted in »
Seascape Photography
|
Me as The Intrepid Photographer
November 1, 2008 – 10:42 pm

intrepid
adjective
invulnerable to fear or intimidation; "audacious explorers"; "fearless reporters and photographers"; "intrepid pioneers" [syn: audacious]
WordNet® 3.0, © 2006 by Princeton University.
Yep, we've been at it again….the things we do ~ but boy it's fun !!
Neil, Lee and I went to the ocean beach again for sunset shots on the rocks….and Neil has posted a fantastic shot of me as the waves were crashing in over the rock shelf that you've got to see…


Tags: Intrepid, Intreprid Photographer, Rock Shelf, The Intrepid Photographer
No Comments...click to add a Comment
| Posted in »
Random ...
,
Seascape Photography
|